The 'Stansted Pressure Cell' Homogenizer - Features and Advantages
Our industry-leading pressure performance up to 60,000 psi (4,200 bar) ensure our systems can handle the toughest cells and our range of valves ensure finely controlled operation when working with softer cell types.
Real time adjustable pressure from 1,500 psi (10 MPa) to 60,000 psi (410 MPa / 4100 bar) providing excellent processing flexibility.
Multiple sample sizes via a choice of processing cells: 1 ml, 10 ml, 18 ml and 35 ml. Single shot and continuous cycling modes.
Variable flow rates from 1m to 275ml per minute / 16 L per hour.
Multiple options for temperature control including cooling and heating.
Working parts are easy to remove without tools for sterilization, pre-cooling or pre-warming .
Easy to use with microprocessor control. Low maintenance costs and highly reliable.
Improved processing efficiency for multiple cell types.
E.coli, Yeasts (S. cerevisiae, Pichia), Algae, Mammalian cells, Bacillus, Staph a.
... and many others.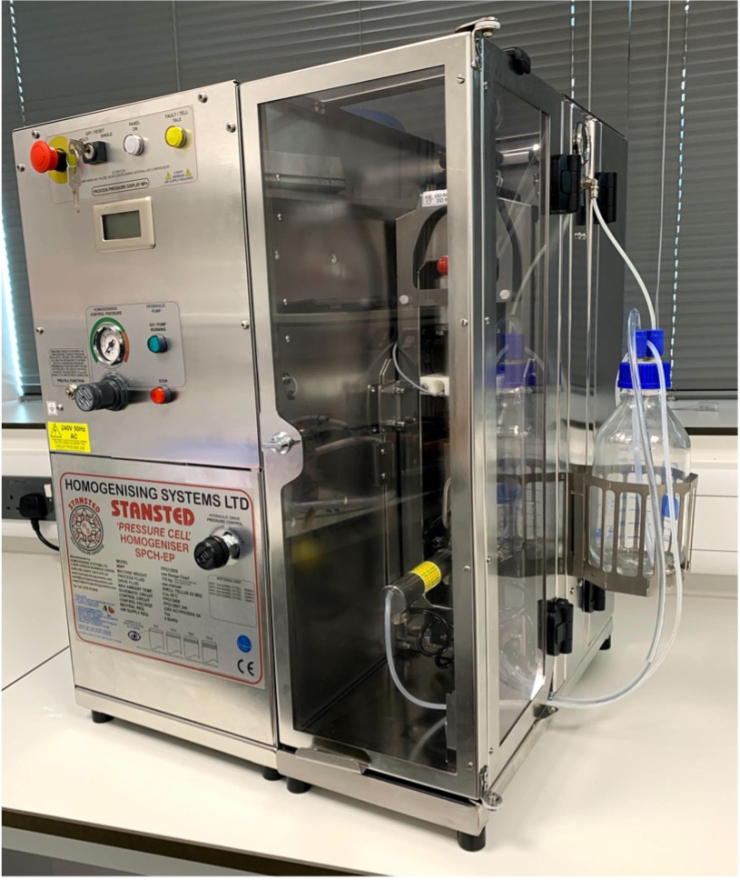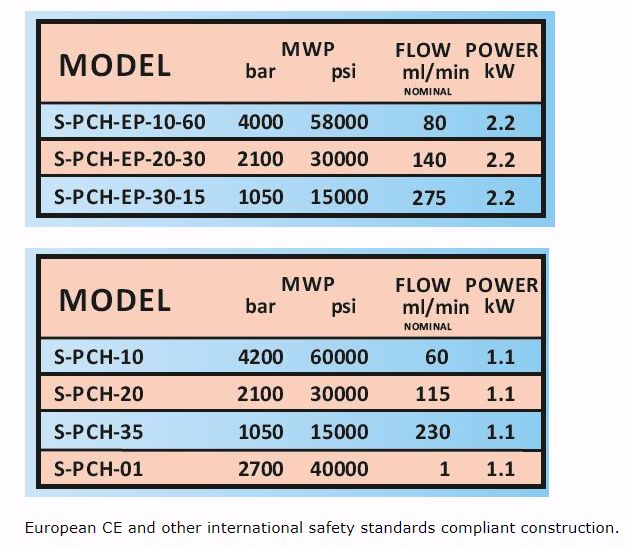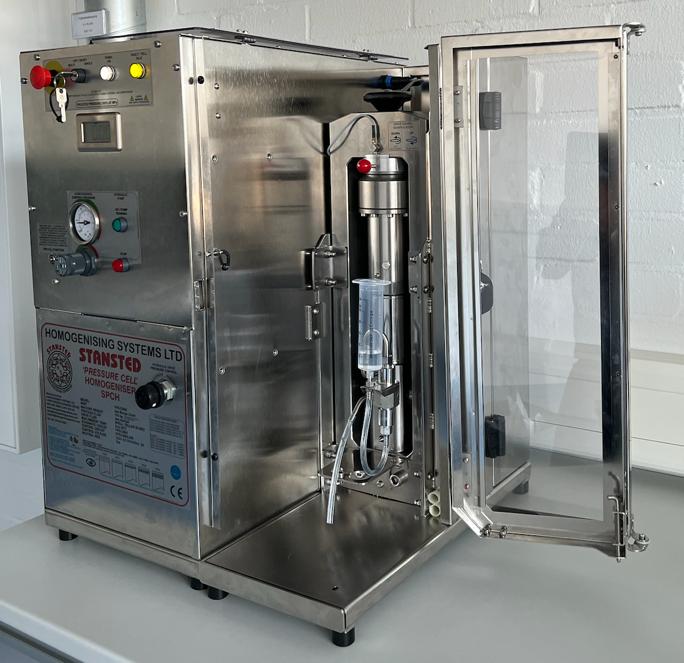 Dimensions and Weight
(basic configuration)
Weight approx. 125 kg (275 lb).
Height approx. 670mm (26.7″) .
Width approx. 550mm (21.7″) .
Depth approx. 600mm (23.6″) .
Cell Disruptor on table mount with castor wheels.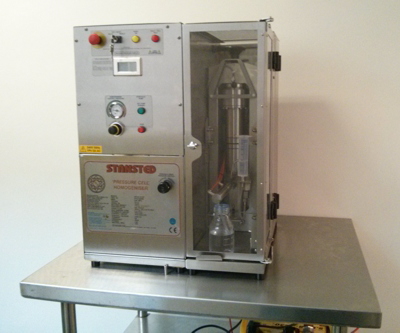 Click here - For larger our Production Homogenizing systems - like our 7575 model below.